Oahu Pet Odor Elimination Services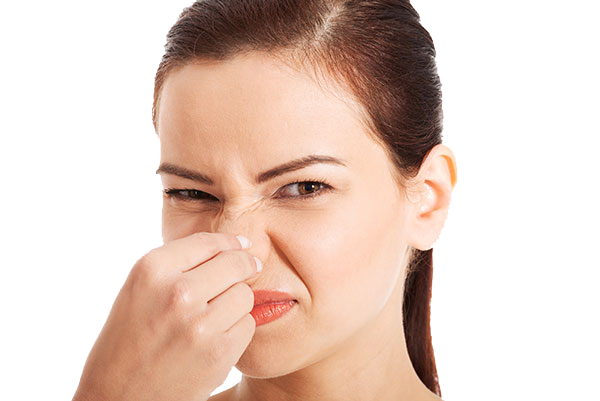 As dog and pet lovers we get used to our animals and the environment they live in. Over time odors that we once could smell or notice seems to "go away". We don't smell them anymore even if we pick up all the poo.
But when guests come to your home it's a different story. They'll smell the pet odors, usually caused by their urine and feces, and it can be quite embarrassing.
Don't fret. Not only do we clean up your pet poo, we can eliminate the odors too! Let us take the task off of your hands with our odor elimination services and prevent those embarrassing moments when you have family and friends over.
Schedule us to eliminate your pet odors. You may call us or use the Instant Quote form on this page and we'll contact you back as soon as we can.
Mahalo and we look forward to serving you!
eyJpZCI6IjExIiwibGFiZWwiOiJJbnN0YW50IFF1b3RlIiwiYWN0aXZlIjoiMSIsIm9yaWdpbmFsX2lkIjoiNiIsInVuaXF1ZV9pZCI6ImJqbDE3YiIsInBhcmFtcyI6eyJlbmFibGVGb3JNZW1iZXJzaGlwIjoiMCIsInRwbCI6eyJ3aWR0aCI6IjEwMCIsIndpZHRoX21lYXN1cmUiOiIlIiwiYmdfdHlwZV8wIjoiY29sb3IiLCJiZ19pbWdfMCI6IiIsImJnX2NvbG9yXzAiOiIjMzMzMzMzIiwiYmdfdHlwZV8xIjoibm9uZSIsImJnX2ltZ18xIjoiIiwiYmdfY29sb3JfMSI6IiNmZmZmZmYiLCJiZ190eXBlXzIiOiJjb2xvciIsImJnX2ltZ18yIjoiIiwiYmdfY29sb3JfMiI6IiNlZjYxNjEiLCJiZ190eXBlXzMiOiJjb2xvciIsImJnX2ltZ18zIjoiIiwiYmdfY29sb3JfMyI6IiNkZDMzMzMiLCJmaWVsZF9lcnJvcl9pbnZhbGlkIjoiIiwiZm9ybV9zZW50X21zZyI6IlRoYW5rIHlvdSBmb3IgaW5xdWlyaW5nIHdpdGggdXMhIiwiZm9ybV9zZW50X21zZ19jb2xvciI6IiNlYzkxMjkiLCJoaWRlX29uX3N1Ym1pdCI6IjEiLCJyZWRpcmVjdF9vbl9zdWJtaXQiOiJodHRwczpcL1wvd3d3LmdvdHBvby5iaXpcL3ByaWNpbmdcLyIsInJlZGlyZWN0X29uX3N1Ym1pdF9uZXdfd25kIjoiMSIsInRlc3RfZW1haWwiOiJhbGlAZ290cG9vLmJpeiIsInNhdmVfY29udGFjdHMiOiIxIiwiZXhwX2RlbGltIjoiOyIsImZiX2NvbnZlcnRfYmFzZSI6IiIsInB1Yl9wb3N0X3R5cGUiOiJwb3N0IiwicHViX3Bvc3Rfc3RhdHVzIjoicHVibGlzaCIsInJlZ193cF9jcmVhdGVfdXNlcl9yb2xlIjoic3Vic2NyaWJlciIsImZpZWxkX3dyYXBwZXIiOiI8ZGl2IFtmaWVsZF9zaGVsbF9jbGFzc2VzXSBbZmllbGRfc2hlbGxfc3R5bGVzXT5bZmllbGRdPFwvZGl2PiJ9LCJmaWVsZHMiOlt7ImJzX2NsYXNzX2lkIjoiMTIiLCJuYW1lIjoiIiwibGFiZWwiOiIiLCJwbGFjZWhvbGRlciI6IiIsInZhbHVlIjoiPHA+PGltZyBjbGFzcz1cImFsaWduY2VudGVyXCIgc3JjPVwiaHR0cHM6XC9cL3d3dy5nb3Rwb28uYml6XC93cC1jb250ZW50XC91cGxvYWRzXC8yMDE3XC8wNFwvZ290LXBvby1wZXQtd2FzdGUtcmVtb3ZhbC1wZXQtc2VydmljZXMtaGF3YWlpLWxvZ28ucG5nXCIgXC8+PFwvcD48aDMgY2xhc3M9XCJoZWFkX2Zvcm1cIiBzdHlsZT1cInRleHQtYWxpZ246IGNlbnRlcjtcIj5HRVQgQU4gSU5TVEFOVCBRVU9URTxcL2gzPjxwIGNsYXNzPVwiZGVzY3JpcHRpb25cIiBzdHlsZT1cInRleHQtYWxpZ246IGNlbnRlcjtcIj5GaWxsIG91dCB0aGlzIGZvcm0gdG8gZ2V0IGluc3RhbnQgcHJpY2luZyBvbiBvdXIgT2FodSBwb29wZXIgc2Nvb3BlciBzZXJ2aWNlcyBhbmQgb3RoZXIgcGV0IHNlcnZpY2VzLjxcL3A+IiwiaHRtbCI6Imh0bWxkZWxpbSIsIm1hbmRhdG9yeSI6IjAiLCJhZGRfY2xhc3NlcyI6IiIsImFkZF9zdHlsZXMiOiIiLCJhZGRfYXR0ciI6IiJ9LHsiYnNfY2xhc3NfaWQiOiI2IiwibmFtZSI6ImZpcnN0X25hbWUiLCJsYWJlbCI6IkZpcnN0IE5hbWUiLCJwbGFjZWhvbGRlciI6IiIsInZhbHVlIjoiIiwiaHRtbCI6InRleHQiLCJtYW5kYXRvcnkiOiIxIiwibWluX3NpemUiOiIiLCJtYXhfc2l6ZSI6IiIsImFkZF9jbGFzc2VzIjoiIiwiYWRkX3N0eWxlcyI6IiIsImFkZF9hdHRyIjoiIiwidm5fb25seV9udW1iZXIiOiIwIiwidm5fb25seV9sZXR0ZXJzIjoiMCIsInZuX3BhdHRlcm4iOiIwIn0seyJic19jbGFzc19pZCI6IjYiLCJuYW1lIjoibGFzdF9uYW1lIiwibGFiZWwiOiJMYXN0IE5hbWUiLCJwbGFjZWhvbGRlciI6IiIsInZhbHVlIjoiIiwiaHRtbCI6InRleHQiLCJtYW5kYXRvcnkiOiIwIiwibWluX3NpemUiOiIiLCJtYXhfc2l6ZSI6IiIsImFkZF9jbGFzc2VzIjoiIiwiYWRkX3N0eWxlcyI6IiIsImFkZF9hdHRyIjoiIiwidm5fb25seV9udW1iZXIiOiIwIiwidm5fb25seV9sZXR0ZXJzIjoiMCIsInZuX3BhdHRlcm4iOiIwIn0seyJic19jbGFzc19pZCI6IjEyIiwibmFtZSI6ImVtYWlsIiwibGFiZWwiOiJFbWFpbCIsInBsYWNlaG9sZGVyIjoiIiwidmFsdWUiOiIiLCJodG1sIjoiZW1haWwiLCJtYW5kYXRvcnkiOiIxIiwibWluX3NpemUiOiIiLCJtYXhfc2l6ZSI6IiIsImFkZF9jbGFzc2VzIjoiIiwiYWRkX3N0eWxlcyI6IiIsImFkZF9hdHRyIjoiIiwidm5fb25seV9udW1iZXIiOiIwIiwidm5fb25seV9sZXR0ZXJzIjoiMCIsInZuX3BhdHRlcm4iOiIwIn0seyJic19jbGFzc19pZCI6IjEyIiwibmFtZSI6InBob25lIiwibGFiZWwiOiJQaG9uZSBOdW1iZXIiLCJwbGFjZWhvbGRlciI6IiIsInZhbHVlIjoiIiwidmFsdWVfcHJlc2V0IjoiIiwiaHRtbCI6InRleHQiLCJtYW5kYXRvcnkiOiIxIiwibWluX3NpemUiOiIiLCJtYXhfc2l6ZSI6IiIsImFkZF9jbGFzc2VzIjoiIiwiYWRkX3N0eWxlcyI6IiIsImFkZF9hdHRyIjoiIiwidm5fb25seV9udW1iZXIiOiIwIiwidm5fb25seV9sZXR0ZXJzIjoiMCIsInZuX3BhdHRlcm4iOiIiLCJ2bl9lcXVhbCI6IiIsImljb25fY2xhc3MiOiIiLCJpY29uX3NpemUiOiIiLCJpY29uX2NvbG9yIjoiIn0seyJic19jbGFzc19pZCI6IjEyIiwibmFtZSI6InNlcnZpY2VzIiwibGFiZWwiOiJQZXQgU2VydmljZXMgRGVzaXJlZD8iLCJ2YWx1ZSI6IiIsInZhbHVlX3ByZXNldCI6IiIsImh0bWwiOiJzZWxlY3Rib3giLCJtYW5kYXRvcnkiOiIxIiwibGFiZWxfZGVsaW0iOiIiLCJhZGRfY2xhc3NlcyI6IiIsImFkZF9zdHlsZXMiOiIiLCJhZGRfYXR0ciI6IiIsImljb25fY2xhc3MiOiIiLCJpY29uX3NpemUiOiIiLCJpY29uX2NvbG9yIjoiIiwidGVybXMiOiIiLCJvcHRpb25zIjpbeyJuYW1lIjoiV2FzdGUgUmVtb3ZhbCIsImxhYmVsIjoiV2FzdGUgUmVtb3ZhbCJ9LHsibmFtZSI6Ik9kb3IgRWxpbWluYXRpb24iLCJsYWJlbCI6Ik9kb3IgRWxpbWluYXRpb24ifSx7Im5hbWUiOiJEb2cgV2Fsa2luZyIsImxhYmVsIjoiRG9nIFdhbGtpbmcifSx7Im5hbWUiOiJQZXQgSGlrZXMgJiBBZHZlbnR1cmVzIiwibGFiZWwiOiJQZXQgSGlrZXMgJiBBZHZlbnR1cmVzIn0seyJuYW1lIjoiRG9nIFRyYWluaW5nIiwibGFiZWwiOiJEb2cgVHJhaW5pbmcifSx7Im5hbWUiOiJEb2cgV2hpc3BlcmluZyIsImxhYmVsIjoiRG9nIFdoaXNwZXJpbmcifSx7Im5hbWUiOiJEb2cgU3dpbW1pbmciLCJsYWJlbCI6IkRvZyBTd2ltbWluZyJ9LHsibmFtZSI6IkRvZyBXZWlnaHQgTG9zcyBCb290Y2FtcCIsImxhYmVsIjoiRG9nIFdlaWdodCBMb3NzIEJvb3RjYW1wIn0seyJuYW1lIjoiRG9nIEFkdmVudHVyZSBDYW1wIiwibGFiZWwiOiJEb2cgQWR2ZW50dXJlIENhbXAifSx7Im5hbWUiOiJLOSBCZWQgJiBCcmVha2Zhc3QiLCJsYWJlbCI6Iks5IEJlZCAmIEJyZWFrZmFzdCJ9LHsibmFtZSI6IkluLUhvbWUgRG9nIFNpdHRpbmciLCJsYWJlbCI6IkluLUhvbWUgRG9nIFNpdHRpbmcifSx7Im5hbWUiOiJLaXR0eSBTaXR0aW5nIiwibGFiZWwiOiJLaXR0eSBTaXR0aW5nIn0seyJuYW1lIjoiT3RoZXIiLCJsYWJlbCI6Ik90aGVyIn1dfSx7ImJzX2NsYXNzX2lkIjoiMTIiLCJuYW1lIjoibWVzc2FnZSIsImxhYmVsIjoiSG93IEVsc2UgQ2FuIFdlIFNlcnZlIFlvdSBBbmQgWW91ciBQZXQ/IiwicGxhY2Vob2xkZXIiOiIiLCJ2YWx1ZSI6IiIsInZhbHVlX3ByZXNldCI6IiIsImh0bWwiOiJ0ZXh0YXJlYSIsIm1hbmRhdG9yeSI6IjAiLCJtaW5fc2l6ZSI6IiIsIm1heF9zaXplIjoiIiwiYWRkX2NsYXNzZXMiOiIiLCJhZGRfc3R5bGVzIjoiIiwiYWRkX2F0dHIiOiIiLCJ2bl9vbmx5X251bWJlciI6IjAiLCJ2bl9vbmx5X2xldHRlcnMiOiIwIiwidm5fcGF0dGVybiI6IjAiLCJ2bl9lcXVhbCI6IiIsImljb25fY2xhc3MiOiIiLCJpY29uX3NpemUiOiIiLCJpY29uX2NvbG9yIjoiIn0seyJic19jbGFzc19pZCI6IjEyIiwibmFtZSI6InNlbmQiLCJsYWJlbCI6IlNlbmQiLCJodG1sIjoic3VibWl0IiwiYWRkX2NsYXNzZXMiOiIiLCJhZGRfc3R5bGVzIjoiIiwiYWRkX2F0dHIiOiIifV0sIm9wdHNfYXR0cnMiOnsiYmdfbnVtYmVyIjoiNCJ9fSwiaW1nX3ByZXZpZXciOiJvcGFjaXR5LWdyZXkucG5nIiwidmlld3MiOiI2NDc1IiwidW5pcXVlX3ZpZXdzIjoiMzc4MiIsImFjdGlvbnMiOiI4MiIsInNvcnRfb3JkZXIiOiIxMCIsImlzX3BybyI6IjAiLCJhYl9pZCI6IjAiLCJkYXRlX2NyZWF0ZWQiOiIyMDE2LTA1LTAzIDE1OjAxOjAzIiwiaW1nX3ByZXZpZXdfdXJsIjoiaHR0cHM6XC9cL3N1cHN5c3RpYy00MmQ3Lmt4Y2RuLmNvbVwvX2Fzc2V0c1wvZm9ybXNcL2ltZ1wvcHJldmlld1wvb3BhY2l0eS1ncmV5LnBuZyIsInZpZXdfaWQiOiIxMV84OTQwIiwidmlld19odG1sX2lkIjoiY3NwRm9ybVNoZWxsXzExXzg5NDAiLCJjb25uZWN0X2hhc2giOiJiMWY3NDc1MWNhYjQ0ZjRhMWJlMTRiMGE1NWVkYzIwNCJ9