Oahu Dog Whisperer Services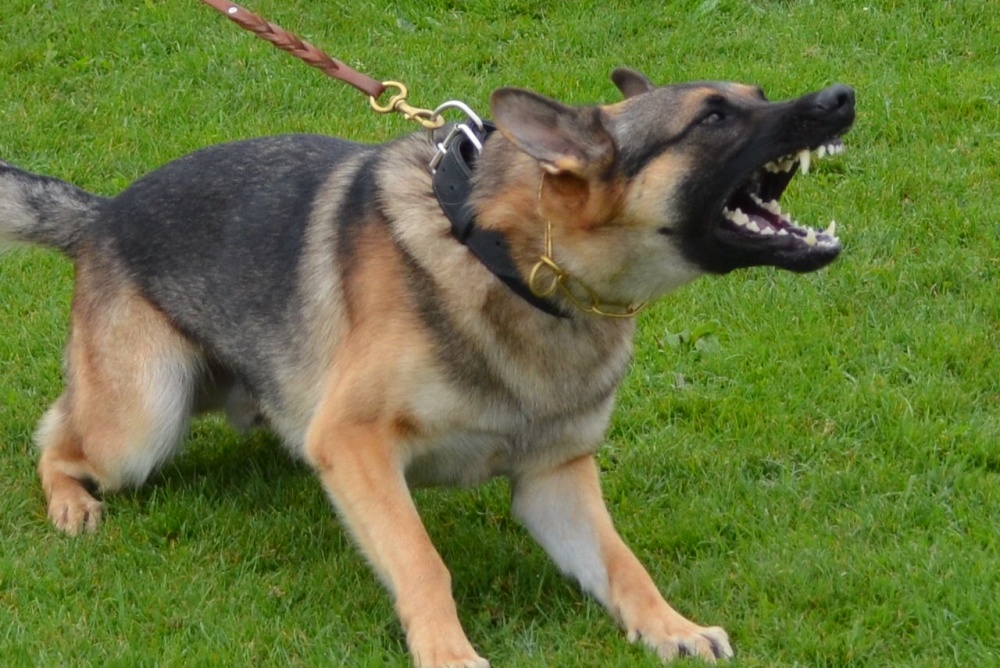 With dogs, it's all about relationships. When you have a great bond with your pet, you'll begin to understand and empathize with them on a subconscious level. When that happens, you'll know how to handle your dog on any occasion, and that's when they go from being just a pet to becoming a "man's best friend" (your friend).
But most owners do not get to that level of understanding their pet, and sometimes problems do occur. Aggressive, anxious, compulsive, destructive, hyperactive behavior, and/or fearful mental disorders are some things may happen with a pet dog. And most owners will not know why they are that way or how to handle it.
If this sounds like you and your dog, it's okay, dogs are complex animals, and there's a lot to learn being an owner. If you are having dog behavior problems, we're here to help with our dog whisperer services on Oahu.
Call us today to see how we can help you and your dog's relationship. Or fill out the Instant Quote form and we'll contact you right away!
eyJpZCI6IjExIiwibGFiZWwiOiJJbnN0YW50IFF1b3RlIiwiYWN0aXZlIjoiMSIsIm9yaWdpbmFsX2lkIjoiNiIsInVuaXF1ZV9pZCI6ImJqbDE3YiIsInBhcmFtcyI6eyJlbmFibGVGb3JNZW1iZXJzaGlwIjoiMCIsInRwbCI6eyJ3aWR0aCI6IjEwMCIsIndpZHRoX21lYXN1cmUiOiIlIiwiYmdfdHlwZV8wIjoiY29sb3IiLCJiZ19pbWdfMCI6IiIsImJnX2NvbG9yXzAiOiIjMzMzMzMzIiwiYmdfdHlwZV8xIjoibm9uZSIsImJnX2ltZ18xIjoiIiwiYmdfY29sb3JfMSI6IiNmZmZmZmYiLCJiZ190eXBlXzIiOiJjb2xvciIsImJnX2ltZ18yIjoiIiwiYmdfY29sb3JfMiI6IiNlZjYxNjEiLCJiZ190eXBlXzMiOiJjb2xvciIsImJnX2ltZ18zIjoiIiwiYmdfY29sb3JfMyI6IiNkZDMzMzMiLCJmaWVsZF9lcnJvcl9pbnZhbGlkIjoiIiwiZm9ybV9zZW50X21zZyI6IlRoYW5rIHlvdSBmb3IgaW5xdWlyaW5nIHdpdGggdXMhIiwiZm9ybV9zZW50X21zZ19jb2xvciI6IiNlYzkxMjkiLCJoaWRlX29uX3N1Ym1pdCI6IjEiLCJyZWRpcmVjdF9vbl9zdWJtaXQiOiJodHRwczpcL1wvd3d3LmdvdHBvby5iaXpcL3ByaWNpbmdcLyIsInJlZGlyZWN0X29uX3N1Ym1pdF9uZXdfd25kIjoiMSIsInRlc3RfZW1haWwiOiJhbGlAZ290cG9vLmJpeiIsInNhdmVfY29udGFjdHMiOiIxIiwiZXhwX2RlbGltIjoiOyIsImZiX2NvbnZlcnRfYmFzZSI6IiIsInB1Yl9wb3N0X3R5cGUiOiJwb3N0IiwicHViX3Bvc3Rfc3RhdHVzIjoicHVibGlzaCIsInJlZ193cF9jcmVhdGVfdXNlcl9yb2xlIjoic3Vic2NyaWJlciIsImZpZWxkX3dyYXBwZXIiOiI8ZGl2IFtmaWVsZF9zaGVsbF9jbGFzc2VzXSBbZmllbGRfc2hlbGxfc3R5bGVzXT5bZmllbGRdPFwvZGl2PiJ9LCJmaWVsZHMiOlt7ImJzX2NsYXNzX2lkIjoiMTIiLCJuYW1lIjoiIiwibGFiZWwiOiIiLCJwbGFjZWhvbGRlciI6IiIsInZhbHVlIjoiPHA+PGltZyBjbGFzcz1cImFsaWduY2VudGVyXCIgc3JjPVwiaHR0cHM6XC9cL3d3dy5nb3Rwb28uYml6XC93cC1jb250ZW50XC91cGxvYWRzXC8yMDE3XC8wNFwvZ290LXBvby1wZXQtd2FzdGUtcmVtb3ZhbC1wZXQtc2VydmljZXMtaGF3YWlpLWxvZ28ucG5nXCIgXC8+PFwvcD48aDMgY2xhc3M9XCJoZWFkX2Zvcm1cIiBzdHlsZT1cInRleHQtYWxpZ246IGNlbnRlcjtcIj5HRVQgQU4gSU5TVEFOVCBRVU9URTxcL2gzPjxwIGNsYXNzPVwiZGVzY3JpcHRpb25cIiBzdHlsZT1cInRleHQtYWxpZ246IGNlbnRlcjtcIj5GaWxsIG91dCB0aGlzIGZvcm0gdG8gZ2V0IGluc3RhbnQgcHJpY2luZyBvbiBvdXIgT2FodSBwb29wZXIgc2Nvb3BlciBzZXJ2aWNlcyBhbmQgb3RoZXIgcGV0IHNlcnZpY2VzLjxcL3A+IiwiaHRtbCI6Imh0bWxkZWxpbSIsIm1hbmRhdG9yeSI6IjAiLCJhZGRfY2xhc3NlcyI6IiIsImFkZF9zdHlsZXMiOiIiLCJhZGRfYXR0ciI6IiJ9LHsiYnNfY2xhc3NfaWQiOiI2IiwibmFtZSI6ImZpcnN0X25hbWUiLCJsYWJlbCI6IkZpcnN0IE5hbWUiLCJwbGFjZWhvbGRlciI6IiIsInZhbHVlIjoiIiwiaHRtbCI6InRleHQiLCJtYW5kYXRvcnkiOiIxIiwibWluX3NpemUiOiIiLCJtYXhfc2l6ZSI6IiIsImFkZF9jbGFzc2VzIjoiIiwiYWRkX3N0eWxlcyI6IiIsImFkZF9hdHRyIjoiIiwidm5fb25seV9udW1iZXIiOiIwIiwidm5fb25seV9sZXR0ZXJzIjoiMCIsInZuX3BhdHRlcm4iOiIwIn0seyJic19jbGFzc19pZCI6IjYiLCJuYW1lIjoibGFzdF9uYW1lIiwibGFiZWwiOiJMYXN0IE5hbWUiLCJwbGFjZWhvbGRlciI6IiIsInZhbHVlIjoiIiwiaHRtbCI6InRleHQiLCJtYW5kYXRvcnkiOiIwIiwibWluX3NpemUiOiIiLCJtYXhfc2l6ZSI6IiIsImFkZF9jbGFzc2VzIjoiIiwiYWRkX3N0eWxlcyI6IiIsImFkZF9hdHRyIjoiIiwidm5fb25seV9udW1iZXIiOiIwIiwidm5fb25seV9sZXR0ZXJzIjoiMCIsInZuX3BhdHRlcm4iOiIwIn0seyJic19jbGFzc19pZCI6IjEyIiwibmFtZSI6ImVtYWlsIiwibGFiZWwiOiJFbWFpbCIsInBsYWNlaG9sZGVyIjoiIiwidmFsdWUiOiIiLCJodG1sIjoiZW1haWwiLCJtYW5kYXRvcnkiOiIxIiwibWluX3NpemUiOiIiLCJtYXhfc2l6ZSI6IiIsImFkZF9jbGFzc2VzIjoiIiwiYWRkX3N0eWxlcyI6IiIsImFkZF9hdHRyIjoiIiwidm5fb25seV9udW1iZXIiOiIwIiwidm5fb25seV9sZXR0ZXJzIjoiMCIsInZuX3BhdHRlcm4iOiIwIn0seyJic19jbGFzc19pZCI6IjEyIiwibmFtZSI6InBob25lIiwibGFiZWwiOiJQaG9uZSBOdW1iZXIiLCJwbGFjZWhvbGRlciI6IiIsInZhbHVlIjoiIiwidmFsdWVfcHJlc2V0IjoiIiwiaHRtbCI6InRleHQiLCJtYW5kYXRvcnkiOiIxIiwibWluX3NpemUiOiIiLCJtYXhfc2l6ZSI6IiIsImFkZF9jbGFzc2VzIjoiIiwiYWRkX3N0eWxlcyI6IiIsImFkZF9hdHRyIjoiIiwidm5fb25seV9udW1iZXIiOiIwIiwidm5fb25seV9sZXR0ZXJzIjoiMCIsInZuX3BhdHRlcm4iOiIiLCJ2bl9lcXVhbCI6IiIsImljb25fY2xhc3MiOiIiLCJpY29uX3NpemUiOiIiLCJpY29uX2NvbG9yIjoiIn0seyJic19jbGFzc19pZCI6IjEyIiwibmFtZSI6InNlcnZpY2VzIiwibGFiZWwiOiJQZXQgU2VydmljZXMgRGVzaXJlZD8iLCJ2YWx1ZSI6IiIsInZhbHVlX3ByZXNldCI6IiIsImh0bWwiOiJzZWxlY3Rib3giLCJtYW5kYXRvcnkiOiIxIiwibGFiZWxfZGVsaW0iOiIiLCJhZGRfY2xhc3NlcyI6IiIsImFkZF9zdHlsZXMiOiIiLCJhZGRfYXR0ciI6IiIsImljb25fY2xhc3MiOiIiLCJpY29uX3NpemUiOiIiLCJpY29uX2NvbG9yIjoiIiwidGVybXMiOiIiLCJvcHRpb25zIjpbeyJuYW1lIjoiV2FzdGUgUmVtb3ZhbCIsImxhYmVsIjoiV2FzdGUgUmVtb3ZhbCJ9LHsibmFtZSI6Ik9kb3IgRWxpbWluYXRpb24iLCJsYWJlbCI6Ik9kb3IgRWxpbWluYXRpb24ifSx7Im5hbWUiOiJEb2cgV2Fsa2luZyIsImxhYmVsIjoiRG9nIFdhbGtpbmcifSx7Im5hbWUiOiJQZXQgSGlrZXMgJiBBZHZlbnR1cmVzIiwibGFiZWwiOiJQZXQgSGlrZXMgJiBBZHZlbnR1cmVzIn0seyJuYW1lIjoiRG9nIFRyYWluaW5nIiwibGFiZWwiOiJEb2cgVHJhaW5pbmcifSx7Im5hbWUiOiJEb2cgV2hpc3BlcmluZyIsImxhYmVsIjoiRG9nIFdoaXNwZXJpbmcifSx7Im5hbWUiOiJEb2cgU3dpbW1pbmciLCJsYWJlbCI6IkRvZyBTd2ltbWluZyJ9LHsibmFtZSI6IkRvZyBXZWlnaHQgTG9zcyBCb290Y2FtcCIsImxhYmVsIjoiRG9nIFdlaWdodCBMb3NzIEJvb3RjYW1wIn0seyJuYW1lIjoiRG9nIEFkdmVudHVyZSBDYW1wIiwibGFiZWwiOiJEb2cgQWR2ZW50dXJlIENhbXAifSx7Im5hbWUiOiJLOSBCZWQgJiBCcmVha2Zhc3QiLCJsYWJlbCI6Iks5IEJlZCAmIEJyZWFrZmFzdCJ9LHsibmFtZSI6IkluLUhvbWUgRG9nIFNpdHRpbmciLCJsYWJlbCI6IkluLUhvbWUgRG9nIFNpdHRpbmcifSx7Im5hbWUiOiJLaXR0eSBTaXR0aW5nIiwibGFiZWwiOiJLaXR0eSBTaXR0aW5nIn0seyJuYW1lIjoiT3RoZXIiLCJsYWJlbCI6Ik90aGVyIn1dfSx7ImJzX2NsYXNzX2lkIjoiMTIiLCJuYW1lIjoibWVzc2FnZSIsImxhYmVsIjoiSG93IEVsc2UgQ2FuIFdlIFNlcnZlIFlvdSBBbmQgWW91ciBQZXQ/IiwicGxhY2Vob2xkZXIiOiIiLCJ2YWx1ZSI6IiIsInZhbHVlX3ByZXNldCI6IiIsImh0bWwiOiJ0ZXh0YXJlYSIsIm1hbmRhdG9yeSI6IjAiLCJtaW5fc2l6ZSI6IiIsIm1heF9zaXplIjoiIiwiYWRkX2NsYXNzZXMiOiIiLCJhZGRfc3R5bGVzIjoiIiwiYWRkX2F0dHIiOiIiLCJ2bl9vbmx5X251bWJlciI6IjAiLCJ2bl9vbmx5X2xldHRlcnMiOiIwIiwidm5fcGF0dGVybiI6IjAiLCJ2bl9lcXVhbCI6IiIsImljb25fY2xhc3MiOiIiLCJpY29uX3NpemUiOiIiLCJpY29uX2NvbG9yIjoiIn0seyJic19jbGFzc19pZCI6IjEyIiwibmFtZSI6InNlbmQiLCJsYWJlbCI6IlNlbmQiLCJodG1sIjoic3VibWl0IiwiYWRkX2NsYXNzZXMiOiIiLCJhZGRfc3R5bGVzIjoiIiwiYWRkX2F0dHIiOiIifV0sIm9wdHNfYXR0cnMiOnsiYmdfbnVtYmVyIjoiNCJ9fSwiaW1nX3ByZXZpZXciOiJvcGFjaXR5LWdyZXkucG5nIiwidmlld3MiOiI2NDc1IiwidW5pcXVlX3ZpZXdzIjoiMzc4MiIsImFjdGlvbnMiOiI4MiIsInNvcnRfb3JkZXIiOiIxMCIsImlzX3BybyI6IjAiLCJhYl9pZCI6IjAiLCJkYXRlX2NyZWF0ZWQiOiIyMDE2LTA1LTAzIDE1OjAxOjAzIiwiaW1nX3ByZXZpZXdfdXJsIjoiaHR0cHM6XC9cL3N1cHN5c3RpYy00MmQ3Lmt4Y2RuLmNvbVwvX2Fzc2V0c1wvZm9ybXNcL2ltZ1wvcHJldmlld1wvb3BhY2l0eS1ncmV5LnBuZyIsInZpZXdfaWQiOiIxMV82NjExMDEiLCJ2aWV3X2h0bWxfaWQiOiJjc3BGb3JtU2hlbGxfMTFfNjYxMTAxIiwiY29ubmVjdF9oYXNoIjoiYjFmNzQ3NTFjYWI0NGY0YTFiZTE0YjBhNTVlZGMyMDQifQ==