Oahu Pet Care Services For The Elderly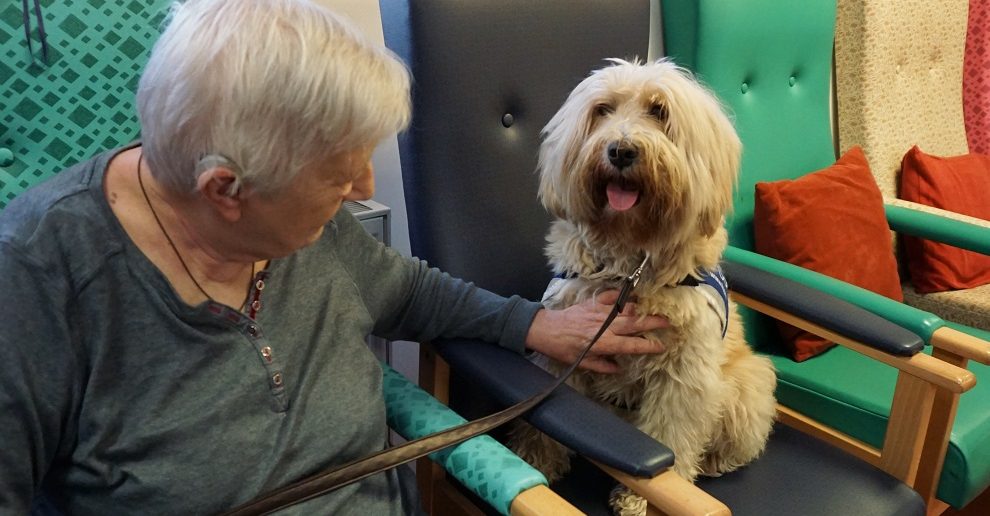 For our elders, we understand how wonderful it is to have dogs and other pets. They are a part of your family and are one of your best friends. They keep you company, keep you safe, and understands how you feel. It's a lovely sense of serenity having a dog.
But, sometimes it may be a challenge for you to take care of your pet dog. Tasks like picking up their poo, taking them for a walk, cleaning them up, taking them to the vet, etc. may be challenging and you may need some help.
That's where we, at Got Poo, can assist you. We can come to your home, pick up the poo, take your dog for a walk, swim, hike, and anything else you would like us to do.
Don't get rid of your dog just because you can't take care of them. Call us today and schedule for our pet care services. We will help you to take care of your lovely pets.
eyJpZCI6IjExIiwibGFiZWwiOiJJbnN0YW50IFF1b3RlIiwiYWN0aXZlIjoiMSIsIm9yaWdpbmFsX2lkIjoiNiIsInVuaXF1ZV9pZCI6ImJqbDE3YiIsInBhcmFtcyI6eyJlbmFibGVGb3JNZW1iZXJzaGlwIjoiMCIsInRwbCI6eyJ3aWR0aCI6IjEwMCIsIndpZHRoX21lYXN1cmUiOiIlIiwiYmdfdHlwZV8wIjoiY29sb3IiLCJiZ19pbWdfMCI6IiIsImJnX2NvbG9yXzAiOiIjMzMzMzMzIiwiYmdfdHlwZV8xIjoibm9uZSIsImJnX2ltZ18xIjoiIiwiYmdfY29sb3JfMSI6IiNmZmZmZmYiLCJiZ190eXBlXzIiOiJjb2xvciIsImJnX2ltZ18yIjoiIiwiYmdfY29sb3JfMiI6IiNlZjYxNjEiLCJiZ190eXBlXzMiOiJjb2xvciIsImJnX2ltZ18zIjoiIiwiYmdfY29sb3JfMyI6IiNkZDMzMzMiLCJmaWVsZF9lcnJvcl9pbnZhbGlkIjoiIiwiZm9ybV9zZW50X21zZyI6IlRoYW5rIHlvdSBmb3IgaW5xdWlyaW5nIHdpdGggdXMhIiwiZm9ybV9zZW50X21zZ19jb2xvciI6IiNlYzkxMjkiLCJoaWRlX29uX3N1Ym1pdCI6IjEiLCJyZWRpcmVjdF9vbl9zdWJtaXQiOiJodHRwczpcL1wvd3d3LmdvdHBvby5iaXpcL3ByaWNpbmdcLyIsInJlZGlyZWN0X29uX3N1Ym1pdF9uZXdfd25kIjoiMSIsInRlc3RfZW1haWwiOiJhbGlAZ290cG9vLmJpeiIsInNhdmVfY29udGFjdHMiOiIxIiwiZXhwX2RlbGltIjoiOyIsImZiX2NvbnZlcnRfYmFzZSI6IiIsInB1Yl9wb3N0X3R5cGUiOiJwb3N0IiwicHViX3Bvc3Rfc3RhdHVzIjoicHVibGlzaCIsInJlZ193cF9jcmVhdGVfdXNlcl9yb2xlIjoic3Vic2NyaWJlciIsImZpZWxkX3dyYXBwZXIiOiI8ZGl2IFtmaWVsZF9zaGVsbF9jbGFzc2VzXSBbZmllbGRfc2hlbGxfc3R5bGVzXT5bZmllbGRdPFwvZGl2PiJ9LCJmaWVsZHMiOlt7ImJzX2NsYXNzX2lkIjoiMTIiLCJuYW1lIjoiIiwibGFiZWwiOiIiLCJwbGFjZWhvbGRlciI6IiIsInZhbHVlIjoiPHA+PGltZyBjbGFzcz1cImFsaWduY2VudGVyXCIgc3JjPVwiaHR0cHM6XC9cL3d3dy5nb3Rwb28uYml6XC93cC1jb250ZW50XC91cGxvYWRzXC8yMDE3XC8wNFwvZ290LXBvby1wZXQtd2FzdGUtcmVtb3ZhbC1wZXQtc2VydmljZXMtaGF3YWlpLWxvZ28ucG5nXCIgXC8+PFwvcD48aDMgY2xhc3M9XCJoZWFkX2Zvcm1cIiBzdHlsZT1cInRleHQtYWxpZ246IGNlbnRlcjtcIj5HRVQgQU4gSU5TVEFOVCBRVU9URTxcL2gzPjxwIGNsYXNzPVwiZGVzY3JpcHRpb25cIiBzdHlsZT1cInRleHQtYWxpZ246IGNlbnRlcjtcIj5GaWxsIG91dCB0aGlzIGZvcm0gdG8gZ2V0IGluc3RhbnQgcHJpY2luZyBvbiBvdXIgT2FodSBwb29wZXIgc2Nvb3BlciBzZXJ2aWNlcyBhbmQgb3RoZXIgcGV0IHNlcnZpY2VzLjxcL3A+IiwiaHRtbCI6Imh0bWxkZWxpbSIsIm1hbmRhdG9yeSI6IjAiLCJhZGRfY2xhc3NlcyI6IiIsImFkZF9zdHlsZXMiOiIiLCJhZGRfYXR0ciI6IiJ9LHsiYnNfY2xhc3NfaWQiOiI2IiwibmFtZSI6ImZpcnN0X25hbWUiLCJsYWJlbCI6IkZpcnN0IE5hbWUiLCJwbGFjZWhvbGRlciI6IiIsInZhbHVlIjoiIiwiaHRtbCI6InRleHQiLCJtYW5kYXRvcnkiOiIxIiwibWluX3NpemUiOiIiLCJtYXhfc2l6ZSI6IiIsImFkZF9jbGFzc2VzIjoiIiwiYWRkX3N0eWxlcyI6IiIsImFkZF9hdHRyIjoiIiwidm5fb25seV9udW1iZXIiOiIwIiwidm5fb25seV9sZXR0ZXJzIjoiMCIsInZuX3BhdHRlcm4iOiIwIn0seyJic19jbGFzc19pZCI6IjYiLCJuYW1lIjoibGFzdF9uYW1lIiwibGFiZWwiOiJMYXN0IE5hbWUiLCJwbGFjZWhvbGRlciI6IiIsInZhbHVlIjoiIiwiaHRtbCI6InRleHQiLCJtYW5kYXRvcnkiOiIwIiwibWluX3NpemUiOiIiLCJtYXhfc2l6ZSI6IiIsImFkZF9jbGFzc2VzIjoiIiwiYWRkX3N0eWxlcyI6IiIsImFkZF9hdHRyIjoiIiwidm5fb25seV9udW1iZXIiOiIwIiwidm5fb25seV9sZXR0ZXJzIjoiMCIsInZuX3BhdHRlcm4iOiIwIn0seyJic19jbGFzc19pZCI6IjEyIiwibmFtZSI6ImVtYWlsIiwibGFiZWwiOiJFbWFpbCIsInBsYWNlaG9sZGVyIjoiIiwidmFsdWUiOiIiLCJodG1sIjoiZW1haWwiLCJtYW5kYXRvcnkiOiIxIiwibWluX3NpemUiOiIiLCJtYXhfc2l6ZSI6IiIsImFkZF9jbGFzc2VzIjoiIiwiYWRkX3N0eWxlcyI6IiIsImFkZF9hdHRyIjoiIiwidm5fb25seV9udW1iZXIiOiIwIiwidm5fb25seV9sZXR0ZXJzIjoiMCIsInZuX3BhdHRlcm4iOiIwIn0seyJic19jbGFzc19pZCI6IjEyIiwibmFtZSI6InBob25lIiwibGFiZWwiOiJQaG9uZSBOdW1iZXIiLCJwbGFjZWhvbGRlciI6IiIsInZhbHVlIjoiIiwidmFsdWVfcHJlc2V0IjoiIiwiaHRtbCI6InRleHQiLCJtYW5kYXRvcnkiOiIxIiwibWluX3NpemUiOiIiLCJtYXhfc2l6ZSI6IiIsImFkZF9jbGFzc2VzIjoiIiwiYWRkX3N0eWxlcyI6IiIsImFkZF9hdHRyIjoiIiwidm5fb25seV9udW1iZXIiOiIwIiwidm5fb25seV9sZXR0ZXJzIjoiMCIsInZuX3BhdHRlcm4iOiIiLCJ2bl9lcXVhbCI6IiIsImljb25fY2xhc3MiOiIiLCJpY29uX3NpemUiOiIiLCJpY29uX2NvbG9yIjoiIn0seyJic19jbGFzc19pZCI6IjEyIiwibmFtZSI6InNlcnZpY2VzIiwibGFiZWwiOiJQZXQgU2VydmljZXMgRGVzaXJlZD8iLCJ2YWx1ZSI6IiIsInZhbHVlX3ByZXNldCI6IiIsImh0bWwiOiJzZWxlY3Rib3giLCJtYW5kYXRvcnkiOiIxIiwibGFiZWxfZGVsaW0iOiIiLCJhZGRfY2xhc3NlcyI6IiIsImFkZF9zdHlsZXMiOiIiLCJhZGRfYXR0ciI6IiIsImljb25fY2xhc3MiOiIiLCJpY29uX3NpemUiOiIiLCJpY29uX2NvbG9yIjoiIiwidGVybXMiOiIiLCJvcHRpb25zIjpbeyJuYW1lIjoiV2FzdGUgUmVtb3ZhbCIsImxhYmVsIjoiV2FzdGUgUmVtb3ZhbCJ9LHsibmFtZSI6Ik9kb3IgRWxpbWluYXRpb24iLCJsYWJlbCI6Ik9kb3IgRWxpbWluYXRpb24ifSx7Im5hbWUiOiJEb2cgV2Fsa2luZyIsImxhYmVsIjoiRG9nIFdhbGtpbmcifSx7Im5hbWUiOiJQZXQgSGlrZXMgJiBBZHZlbnR1cmVzIiwibGFiZWwiOiJQZXQgSGlrZXMgJiBBZHZlbnR1cmVzIn0seyJuYW1lIjoiRG9nIFRyYWluaW5nIiwibGFiZWwiOiJEb2cgVHJhaW5pbmcifSx7Im5hbWUiOiJEb2cgV2hpc3BlcmluZyIsImxhYmVsIjoiRG9nIFdoaXNwZXJpbmcifSx7Im5hbWUiOiJEb2cgU3dpbW1pbmciLCJsYWJlbCI6IkRvZyBTd2ltbWluZyJ9LHsibmFtZSI6IkRvZyBXZWlnaHQgTG9zcyBCb290Y2FtcCIsImxhYmVsIjoiRG9nIFdlaWdodCBMb3NzIEJvb3RjYW1wIn0seyJuYW1lIjoiRG9nIEFkdmVudHVyZSBDYW1wIiwibGFiZWwiOiJEb2cgQWR2ZW50dXJlIENhbXAifSx7Im5hbWUiOiJLOSBCZWQgJiBCcmVha2Zhc3QiLCJsYWJlbCI6Iks5IEJlZCAmIEJyZWFrZmFzdCJ9LHsibmFtZSI6IkluLUhvbWUgRG9nIFNpdHRpbmciLCJsYWJlbCI6IkluLUhvbWUgRG9nIFNpdHRpbmcifSx7Im5hbWUiOiJLaXR0eSBTaXR0aW5nIiwibGFiZWwiOiJLaXR0eSBTaXR0aW5nIn0seyJuYW1lIjoiT3RoZXIiLCJsYWJlbCI6Ik90aGVyIn1dfSx7ImJzX2NsYXNzX2lkIjoiMTIiLCJuYW1lIjoibWVzc2FnZSIsImxhYmVsIjoiSG93IEVsc2UgQ2FuIFdlIFNlcnZlIFlvdSBBbmQgWW91ciBQZXQ/IiwicGxhY2Vob2xkZXIiOiIiLCJ2YWx1ZSI6IiIsInZhbHVlX3ByZXNldCI6IiIsImh0bWwiOiJ0ZXh0YXJlYSIsIm1hbmRhdG9yeSI6IjAiLCJtaW5fc2l6ZSI6IiIsIm1heF9zaXplIjoiIiwiYWRkX2NsYXNzZXMiOiIiLCJhZGRfc3R5bGVzIjoiIiwiYWRkX2F0dHIiOiIiLCJ2bl9vbmx5X251bWJlciI6IjAiLCJ2bl9vbmx5X2xldHRlcnMiOiIwIiwidm5fcGF0dGVybiI6IjAiLCJ2bl9lcXVhbCI6IiIsImljb25fY2xhc3MiOiIiLCJpY29uX3NpemUiOiIiLCJpY29uX2NvbG9yIjoiIn0seyJic19jbGFzc19pZCI6IjEyIiwibmFtZSI6InNlbmQiLCJsYWJlbCI6IlNlbmQiLCJodG1sIjoic3VibWl0IiwiYWRkX2NsYXNzZXMiOiIiLCJhZGRfc3R5bGVzIjoiIiwiYWRkX2F0dHIiOiIifV0sIm9wdHNfYXR0cnMiOnsiYmdfbnVtYmVyIjoiNCJ9fSwiaW1nX3ByZXZpZXciOiJvcGFjaXR5LWdyZXkucG5nIiwidmlld3MiOiI2NDc1IiwidW5pcXVlX3ZpZXdzIjoiMzc4MiIsImFjdGlvbnMiOiI4MiIsInNvcnRfb3JkZXIiOiIxMCIsImlzX3BybyI6IjAiLCJhYl9pZCI6IjAiLCJkYXRlX2NyZWF0ZWQiOiIyMDE2LTA1LTAzIDE1OjAxOjAzIiwiaW1nX3ByZXZpZXdfdXJsIjoiaHR0cHM6XC9cL3N1cHN5c3RpYy00MmQ3Lmt4Y2RuLmNvbVwvX2Fzc2V0c1wvZm9ybXNcL2ltZ1wvcHJldmlld1wvb3BhY2l0eS1ncmV5LnBuZyIsInZpZXdfaWQiOiIxMV80MTA2NjQiLCJ2aWV3X2h0bWxfaWQiOiJjc3BGb3JtU2hlbGxfMTFfNDEwNjY0IiwiY29ubmVjdF9oYXNoIjoiYjFmNzQ3NTFjYWI0NGY0YTFiZTE0YjBhNTVlZGMyMDQifQ==